There are so many ways you can spend your time in Gunnedah – cruising country roads exploring new places, gazing out across the beautiful landscape, taking in a movie at our Civic cinema. Open your mind to new adventures. To get you started, we have a few suggestions about how you might want to discover our Shire.

Half a day in Gunnedah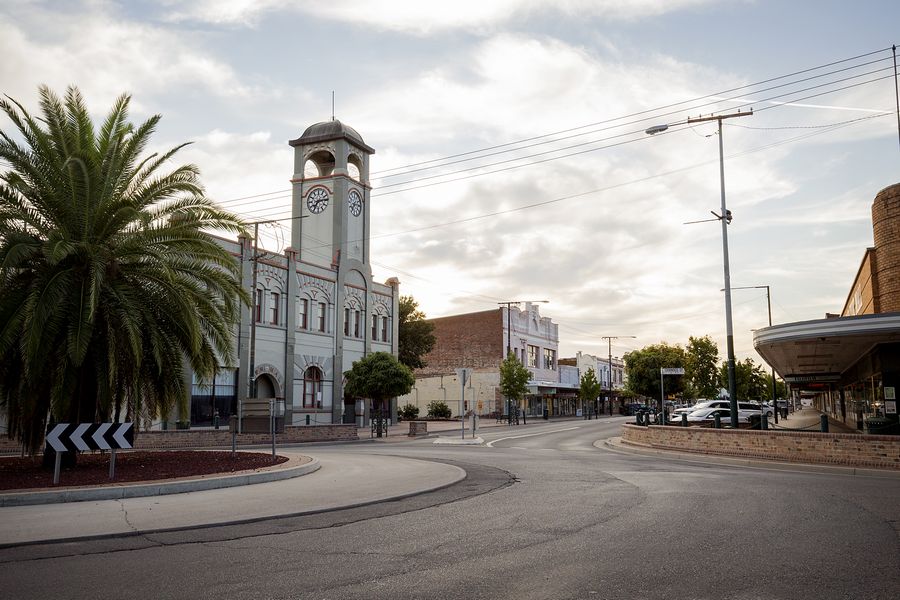 So you only have half a day to spend here – there is still plenty you can pack into a short time.
Breakfast – Where to choose? Gunnedah's Conadilly Street features a number of boutique-style cafés where you can sit and watch the world go by. Whatever the season, pull up a chair and get to know the locals.
Giant art – Gunnedah Shire loves its art – on a giant scale! You can go for a short drive that will take you from a 29m high stunning sepia mural of the famous poet Dorothea Mackellar and her poem "My Country" at the Gunnedah Maize Mill in Barber Street, to a poignant depiction of scenes from the Vietnam War along the circular walls of the Water Tower Museum.
Discover your country – Close by the Water Tower Museum is the Mackellar Centre dedicated to poet Dorothea Mackellar. If you are visiting mid-week, you can see memorabilia of Dorothea and take a look at the beautiful Jean Isherwood Water Colour Collection depicting "My Country".
Travel back in time – Along the Mullaley Road/ Oxley Highway is one of Australia's largest collections of early household, agriculture and transport memorabilia. The Gunnedah Rural Museum has plenty for the whole family, with more than 23,000 exhibits from times gone by, from steam engines to firearms, and a working model railway.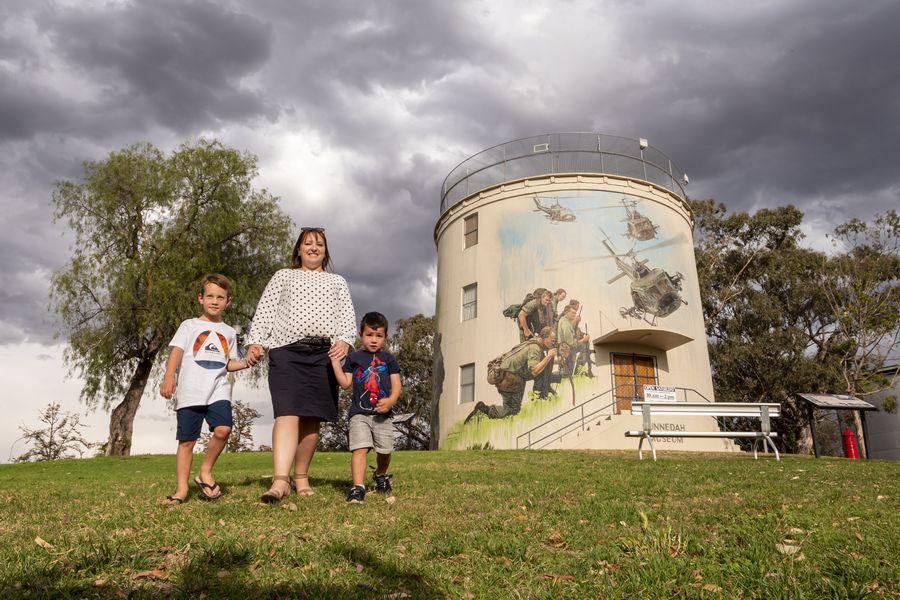 Wherever your Gunnedah wanderings take you, don't hesitate to ask a local what there is to see and do – and what they love about living in Gunnedah!